Franchising

20 coffee shops
Since 2007, eight franchisees have been in business with us, running a total of 20 coffee shops.
Coffee shop philosophy
Together with our franchises, we are constantly developing our coffee shop philosophy, which tens of thousands of people in every city have come to love.
Regular ritual
Many of our customers consider a visit to CrossCafe to be a regular ritual and as a good way to reward themselves.
Affordable services
We know that our customers appreciate the first-class yet affordable products and services we offer.
That's what we love and want to spread to other cities as well.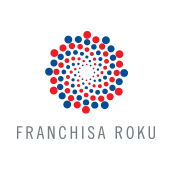 CrossCafe is the franchisor
of the year 2015
What can cooperation look like?
Rebranding an existing Coffee shop
Rebranding an existing Coffee shop
This is usually the option with the lowest demands on initial investment. This method is suitable for well-established coffee shops which feel a potential for growth in connection with a strong brand. The franchisee benefits from the brand, the experience and the support of the franchisor.
The Costs Usually Total to Approx. 500,000 CZK.
Opening a Coffee shop in a new space
Opening a Coffee shop in a new space
Most importantly, you will need a suitably located space for the coffee shop, rented or owned. The initial investment derives from the necessary construction work, which ranges between 0.5 – 1.5 mil CZK. Complete coffee shop furnishing including all technical equipment totals 2.2 – 2.4 CZK. The advantages of this option include the possibility of substantially influencing the look and style of the coffee shop, or equipping it with new, more modern furnishings.
Extending an existing enterprise with a CrossCafe
Extending an existing enterprise with a CrossCafe
CrossCafe is a playful and versatile form of coffee shop that can be attached to other suitable businesses to complement one another, such as bakeries, fast food stores, book shops etc. The furnishing costs are around 1 – 1.5 mil CZK and the construction work costs up to 0.5 - 1 mil CZK depending on the extent of work.
How much do you need to begin?
The initial franchise and reservation fee
100,000 CZK
Periodic franchise fee
3,5 % from turnover
Marketing fee
1,2 % from turnover
Approximate investments into preparation of the Coffee shop premises, always depending on the construction work costs:
Opening a franchise in an existing cafe (rebranding)
approx. 500,000 CZK
Opening a franchise on new premises
2,700,000 – 3,900,000 CZK
Construction work costs ranging between 0.5 and 1.5 mil CZK.
Purchase of complete coffee shop equipment including technologies ranges between 2.2 and 2.4 mil CZK.
Extending an existing enterprise with a CrossCafe franchise
1,500,000 – 2,500,000 CZK
Furnishing costs range between 1 and 1.5 mil CZK and the construction work costs depending on the extent total 0.5 – 1 mil CZK.
We will conclude the franchise agreement with you for the duration of 10 years. If all of us are happy after this, we will be glad to extend it.
If you lack part of your own financial means, we can offer you a loan of up to 50% of the total amount with a term of up to 5 years.
With us, things work like a charm
We will approve of the coffee shop location and arrange for the project.
We will provide a contractor and supervise the construction works.
We will train your team and provide marketing support.
We will open a new coffee shop together with you.
What is the cooperation like?
With the decision to open a coffee shop, the new life of a coffee shop owner will begin for you.
From the very first day, we will be working together on the success of your new coffee shop and on the happiness and loyalty of its customers.
After submitting the questionnaire for Franchise Applicants, we will meet at an interview where we will clarify mutual expectations.
We will help you select a location for the new coffee shop and you will undergo intense franchisee training. The principal tool to succeed is a sophisticated and regularly updated operation manual with a detailed description of all activities necessary to ensure efficient operation of the coffee shop.
Before opening the coffee shop, during its initial operation and subsequently with each new campaign, we will take care of training your employees.
At our regular meetings, you will have a chance to share your experience with other CrossCafe franchisees. You can take part in creating the selection at our coffee shops as well.
The franchisor's marketing team is in charge of the long-term promotion of the CrossCafe brand and, when implementing local marketing events, you can make use of the franchisor's consultancy service and choose the most suitable ways to approach new customers.
Continuous care of our regional consultant and coach is an integral part of the cooperation.
We are currently looking for franchisees in these towns
Would you like to have your own CrossCafe?
Where now