Berry White with Raspberries
The star among cakes with a taste of raspberries!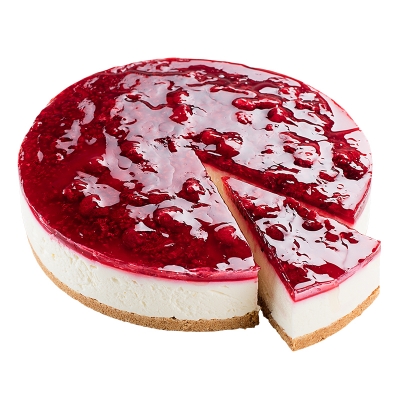 Loved by great and small, young and old. This cake is the best reward for every achievement.

You probably know this cake under the name "Cheesecake".This cake, along with its forest fruit counterpart, is our most popular dessert. And it's no wonder! Not only does it taste heavenly, but it also contains fibre, calcium and vitamin C.
Next cakes and tarts
Information about our products